MelCat renewals
Starting April 1st patrons will be responsible for renewing their own Melcat items online.
Income Tax Forms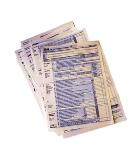 All Michigan tax forms and Federal forms are available.
Photography Display
Jan Goodwin of East Jordan will be displaying her photos during the month of February throughout the library.
Grandparents section
The Library now has a grandparents section in the children's area thanks to donations in memory of Helen Sturgell.
Newsletter and Check-It-Out
Below you will find links to the most recent library newsletter and check-it-out in PDF format.